If you think it is better to try stealing the painting now, turn to page 16...
Claire² was commissioned by Artsource to create a temporary artwork to attract attention from the Newcastle/Loftus Street frontage of The Ward Studios, Western Australia for an open day held on the 25th of November 2012.
This work included large hand coloured grids, alphabetised movable location points, QR and Morse Code and a six metre vinyl digital print.
As in the previous "Txt Msg" project, for this work Claire² continued to explore coded language and utilise the digital aesthetic of pixilation and gridded networks while drawing comparisons to the patterns used in textile production. Hand coloured grid panels blended traditional embroidery sampler text/iconography with text based emoticons and the abbreviated language of netspeak.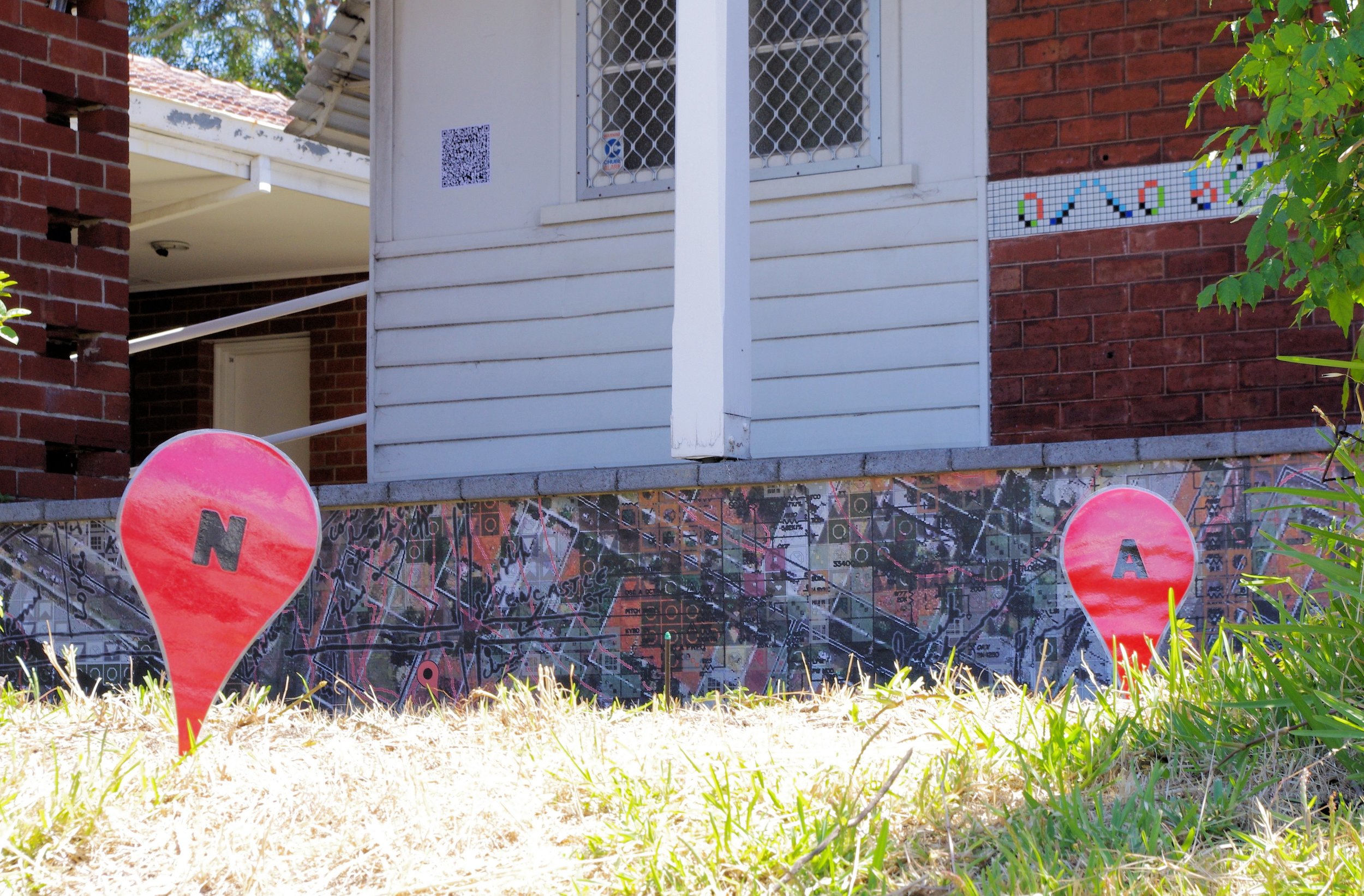 A location pointer alphabet populated the garden, referencing the "pins" on Google maps. These location points were movable and we encouraged people to change the arrangement of these points.
The six metre vinyl digital print was layered with a map of the local area sourced from Google maps, a historical hand drawn map (courtesy of the City of Vincent Local History Centre) and a computer generated cross-stitch pattern, based on the Leederville Google maps image.